Gospel Artist Reveals Why She Covers Her Enormous Backside With A Veil
A Ghanian gospel singer has opened up on the reason she always uses a veil to cover her rear end.
The singer known as Celestine Donkor explained that since she was a teenager people have always shown interest in her backside. She stated that this might make people ignore her talent as a singer and focus on her body.
Celestine went on to explain that she decided to water down the attention by covering her backside with a veil so the focus would be on her voice instead of her body.
She said: "Someone asked me why almost all my dresses have a veil at the back, the person said my dressing is becoming one way.
"I am very much aware that God has seriously favoured my backside. That thing my mama gave me is a heavy duty.
"Since my teenage days, people like starring at my behind. So I decided to always cover it as much as I can with a veil so they can "focus on my voice and my songs" So I am sorry you are gonna be seeing more veils.
"I hope my answer makes sense though"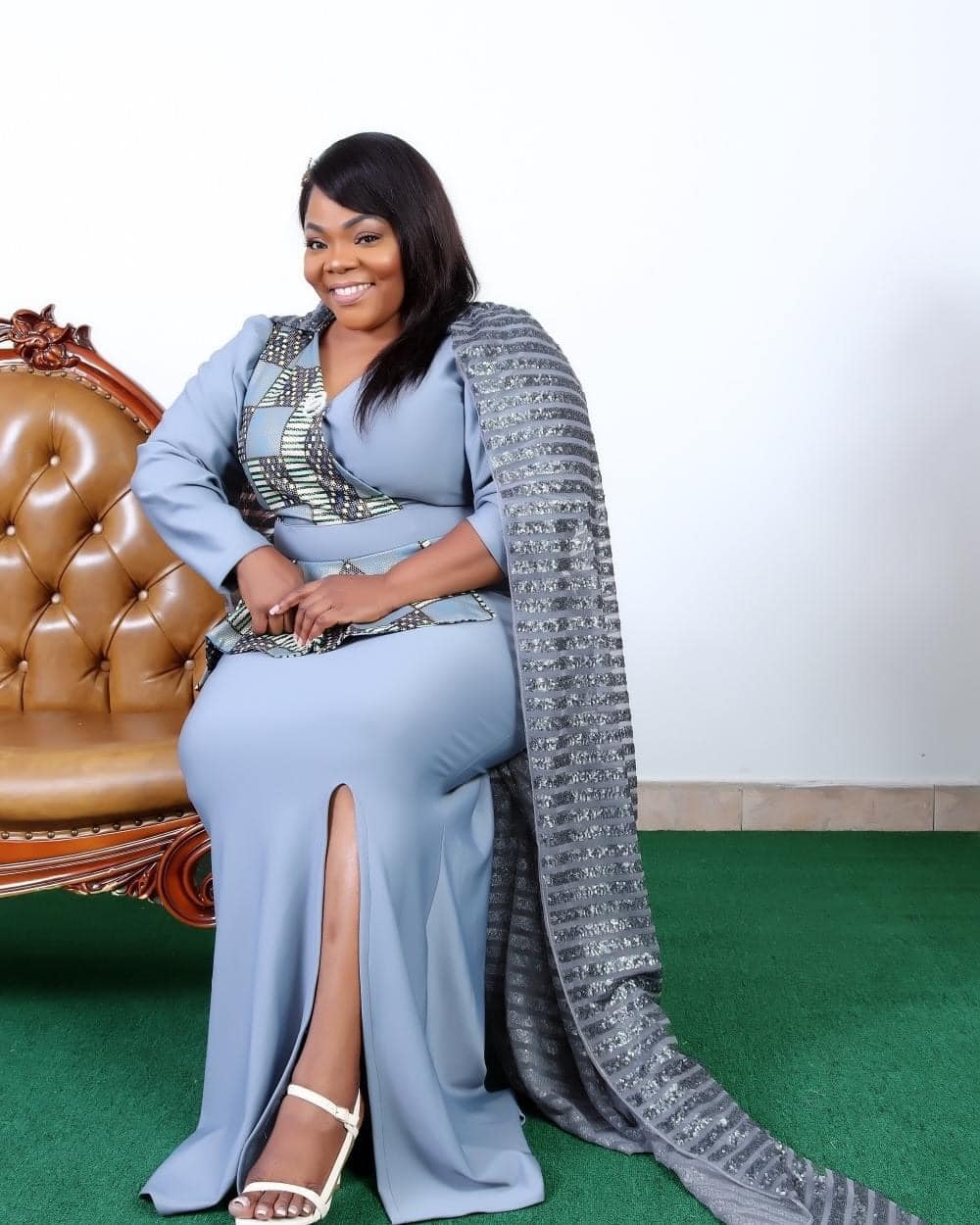 In other news, a video that captures the moment operators of the Itakpe-Warri train stopped at an unauthorized terminal to pick up passengers has sparked outrage on social media.
In the video shared online, undocumented train passengers were seen waiting in an undisclosed location along the Warri- Itakpe axis to board the train. 
One of the passengers waiting to board the train also be heard saying "The train just arrived and people are alighting and trying to board the train as it is heading to Warri"
Some of the train-service crew members could be seen helping the passengers which include men and women to board the train.
While reacting to the video, Nigerians on social media have urged the government to order the arrest of whoever the driver of the train is as this could pose as a security threat to other passengers on the train.Read More